Bio Rex is a genetically engineered creature designed by the Keerlon Corporation.
Biography
Bio Rex's creation is the result of genetic manipulation research that was outlawed on Earth centuries ago. He was created from the DNA of a fossilized dinosaur egg, but altered to have human-level intelligence and increased strength. The genetic design allowed for the development of higher brain functions equivalent to that of a human.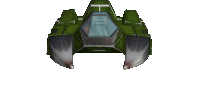 However, before he even got to race, he had to endure several press conferences, interviews, public appearances and was constantly under constant public scrutiny. Eventually, his patience reached a breaking point and his fiery temper caused some rather embarrassing bad press for the Keerlon Corporation. The company distanced themselves from Bio Rex, who still intended to enter the Grand Prix.
During his first year he, as a 'new species,' was determined to prove he was superior to humans. However, the following year he entered mainly to satisfy his ravenous appetite for mammoth ribs.
F-Zero GP Legend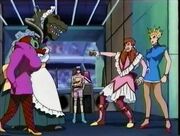 Bio Rex is one of the cronies that works for Dark Million, though he's more of a low-class lackey and works alongside Octoman, The Skull, Baba and Zoda; with the former being best buddies. He's often seen as a minor character, excepting when he appears in the Women's Cup. He also works for Zoda who's the new leader of Dark Million.
Super Smash Bros. Ultimate
Bio Rex appears in Super Smash Bros. Ultimate as a spirit. In his spirit battle, he possesses the body of a Wolf puppet. Ocassionally, various food items will drop down onto the stage. Consuming these food items will temporarily give the Wolf puppet a damage increase. Upon defeating the Wolf puppet, Bio Rex's spirit is earned. Bio Rex is a primary attack spirit that slightly increases the movement speed of the fighter they're equipped with.
Trivia
Community content is available under
CC-BY-SA
unless otherwise noted.