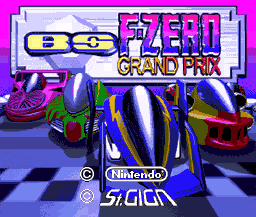 BS F-zero was created as a sequel to the first F-zero. It was launched only in Japan for the Satellaview atachment for the Super Famicon. In this game the tracks are sequels to the tracks in the first game, like "Mute City IV".
BS F-Zero Grand Prix contained new tracks along with the original 15 tracks from the SNES game and four different playable vehicles Piloted by unknown pilots.
Acording to Nintendo Power the game was considered to be released via game pak.
New Racers